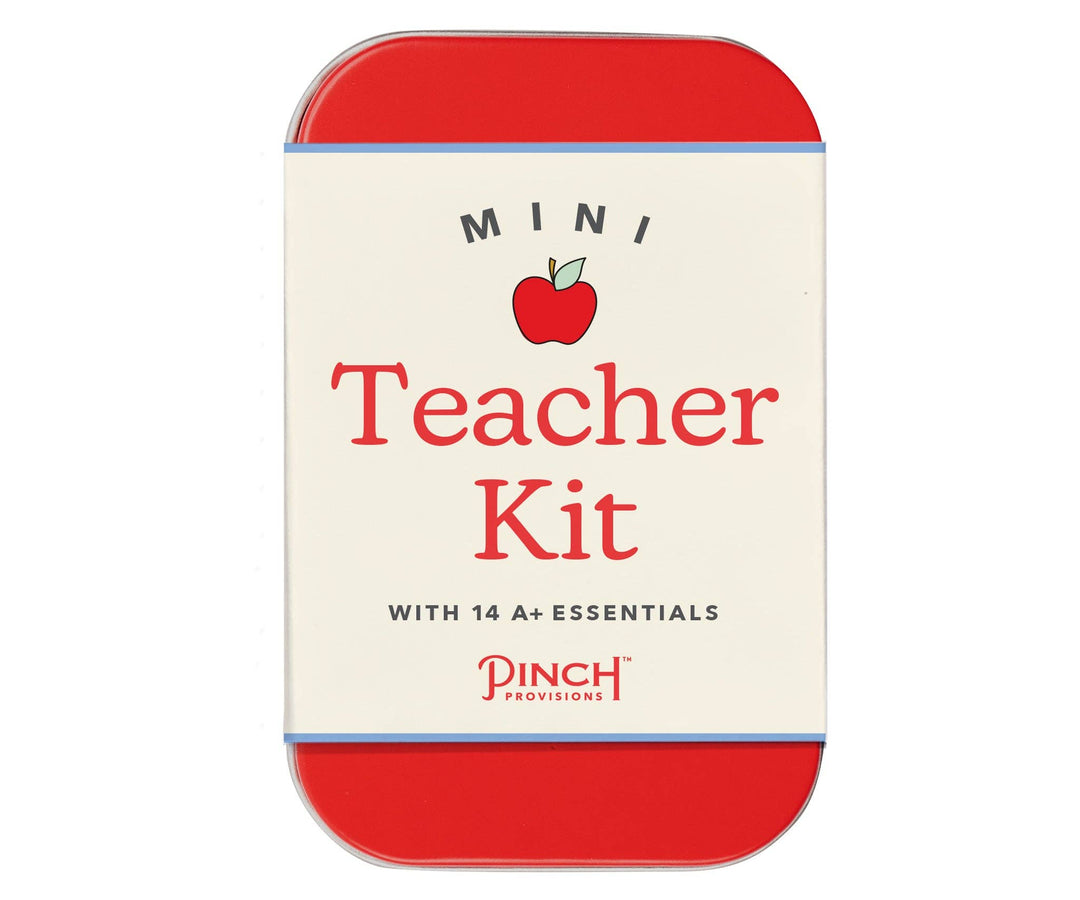 Mini Teacher Kit
---
---
From back to school to graduation, our new and improved Mini Teacher Kit will be sure to make the grade.
This adorable kit includes: stain remover, deoderant towelette, dental floss, antacid, microfiber cloth, safety pin, lip balm, bandaid, hand cleaner, pain releaver, breath drops, gold stickers, mending kit & extra buttons!
Shipping is a flat rate $8.75 per package.  We work hard to get your packages shipped out next day, but sometimes life happens (hello four 4) boys!), so we ask that you give us 2-3 business days to get your items shipped.