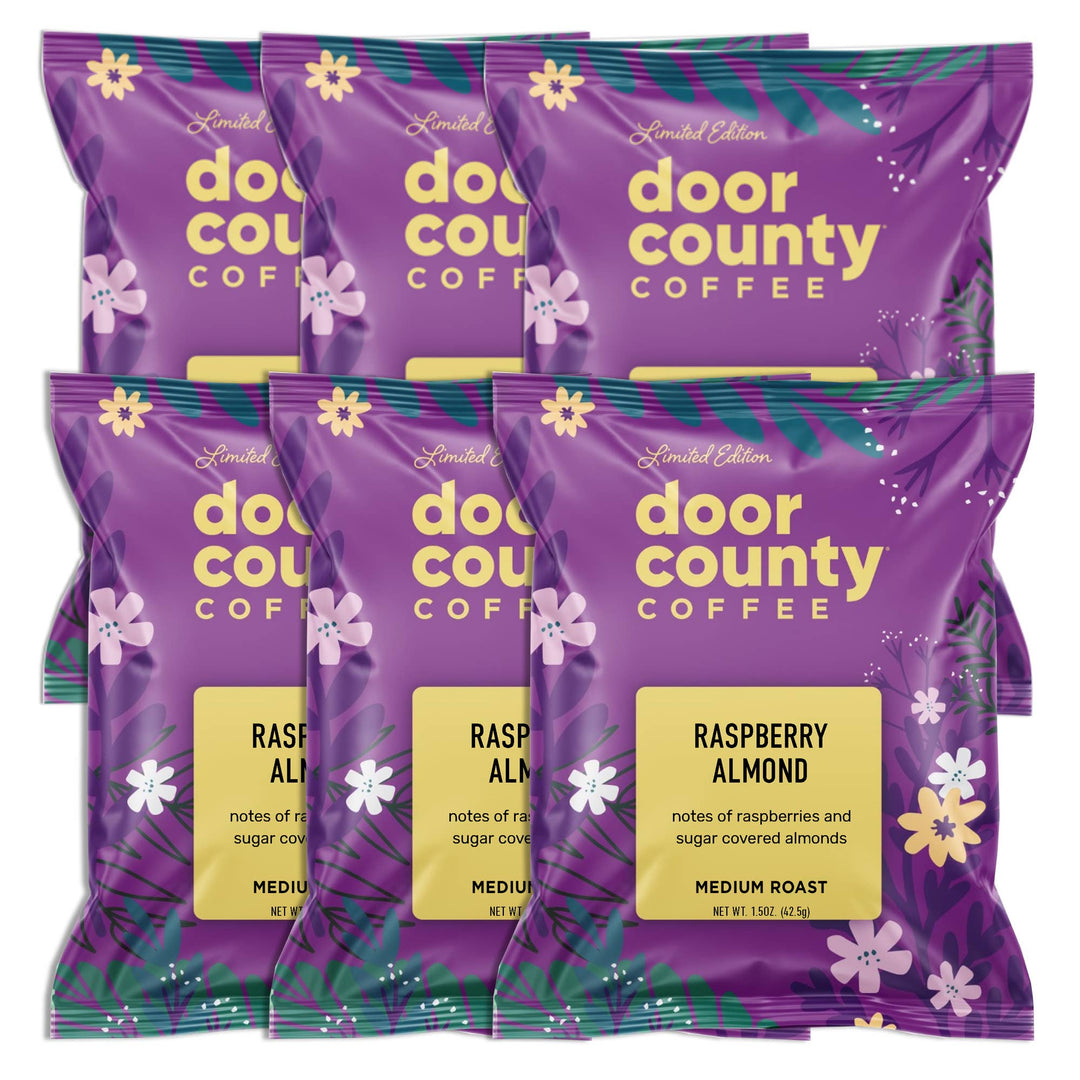 Raspberry Almond SPRING Flavored Coffee, 1.5oz,
---
---
The perfect combination of freshly picked raspberries, sugared almonds and buttery toffee. All three flavors combine to take your summer-time coffee sipping to the next level!
Shipping is a flat rate $8.75 per package.  We work hard to get your packages shipped out next day, but sometimes life happens (hello four 4) boys!), so we ask that you give us 2-3 business days to get your items shipped.