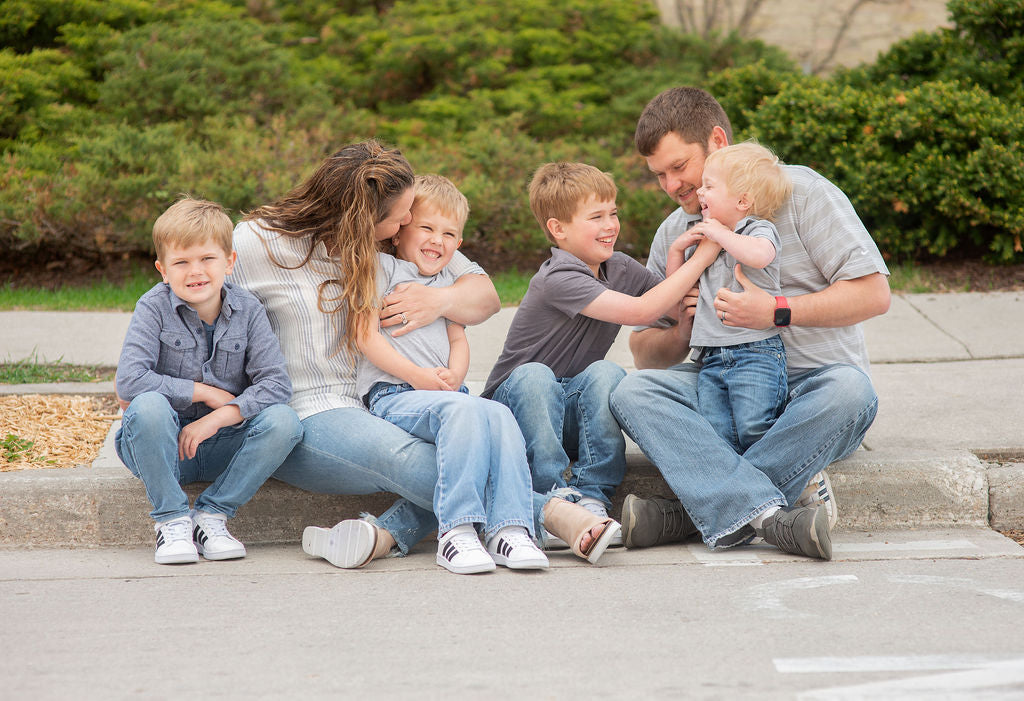 Hi, Friends!
we're lauren & mike. we own this little piece of the internet where we sell women's clothing, accessories, home goods & more.. 

so what's our story? we met 12+ years ago, when mike was a complete jerk to me at my summer internship. what started off as a contentious relationship soon turned into love. we've been married for over a decade and we're parents to four little men, Oliver, Oscar, Olsen and Otis. 
in our spare time we love to travel, play golf and watch movies.
we started this business so that we could take our oldest two boys to Disney. since then, l've been able to quit my job to run our business full time.  it allows me complete flexibility to take care of our family, while helping all of our customers find exactly what they need to feel beautiful.
we're beyond grateful for the opportunities that this business has afforded us, but more importantly, we're thankful for the tiny little platform it has given us.  since the inception of Shop Lauren and Mike we have been able to raise thousands of dollars for organizations and customers that are near and dear to our heart.  
we've also created an amazing little community (vip.shoplaurenandmike.com) over on the Facebook, that allows us to connect with so many of our customers each and every day. when we started Shop Lauren and Mike never in our wildest dreams did we think that we would have such wonderful customers that became such great friends. 
we feel beyond blessed that you're here and are so grateful for the opportunity to get to know you.
please if you ever need anything, do not hesitate to reach out to lauren@shoplaurenandmike.com or mike@shoplaurenandmike.com. 
xoxo
Visit our Flagship Store in Downtown Sheboygan